PADI IDC in Egitto – Sharm el Sheikh
Aprile 8, 2024

-

Aprile 17, 2024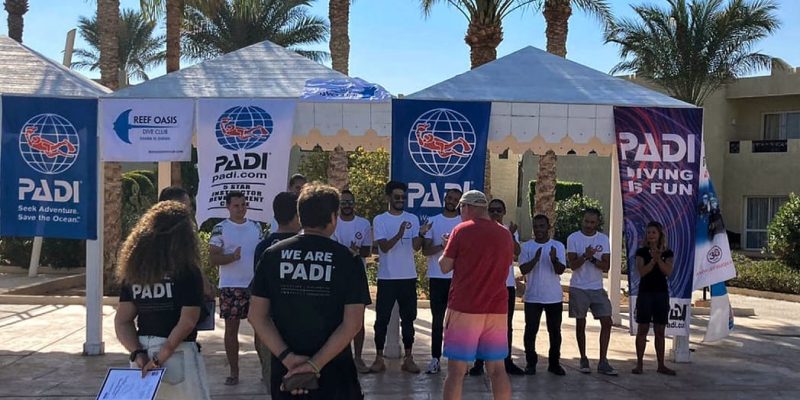 Are you a Divemaster?
Want to learn how to teach the world how to dive? 
Take the giant stride in your diving career and sign up for the next 𝐏𝐀𝐃𝐈 𝐈𝐃𝐂 𝐢𝐧 𝐒𝐡𝐚𝐫𝐦 𝐄𝐥-𝐒𝐡𝐞𝐢𝐤𝐡! 
 𝐑𝐞𝐞𝐟 𝐎𝐚𝐬𝐢𝐬 𝐃𝐢𝐯𝐞 𝐂𝐥𝐮𝐛, 𝐏𝐀𝐃𝐈 𝟓* 𝐂𝐃𝐂
– Perfect weather 
– Heated pool 
– Fabulous reef 
And…..
– 2 Experienced PADI GOLD Course Directors 
– Great Team super excited to support you
– High quality education
– Amazing dive center facilities with a great learning atmosphere
– IE passing rate guarantee
– Future instructor positions available in our network 
Join us for your……
• IDC
• Crossovers
• IDC Staff Instructor course
• Instructor Specialty courses
• DAN Instructor Courses
Languages available >>> 
Contact us for information on how you can start with the PADI IDC E-learning today!
Dettagli
Inizio:

Aprile 8, 2024

Fine:

Aprile 17, 2024

Tag Evento:

Sito web:
Organizzatori
Enzo Volpicelli

Grazia Palmisano